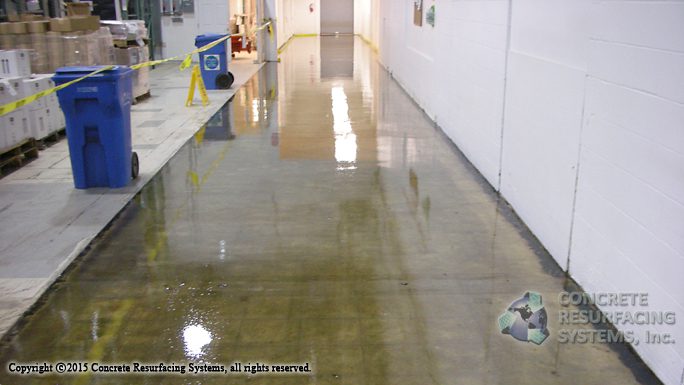 Concrete floors should be sealed or have an epoxy coating. Sealed concrete floors keep down concrete dust, are stain resistant, easy to clean and brighten the area. Polished concrete can stain. Polished floors use a densifier that does not fully block the pores of concrete. A stain resistant, less expensive alternative with the same look as polished concrete is a clear coat epoxy / urethane floor system.
We have acrylic sealers for your pavers, stamped concrete or exterior patio and walkways. We also use clear epoxies or chemical resistant urethanes and novolac epoxies. Anti-slip, gloss or flat finishes also an option.
Concrete Resurfacing Systems recommends sealed concrete floors for many applications where others may suggest "polished concrete".