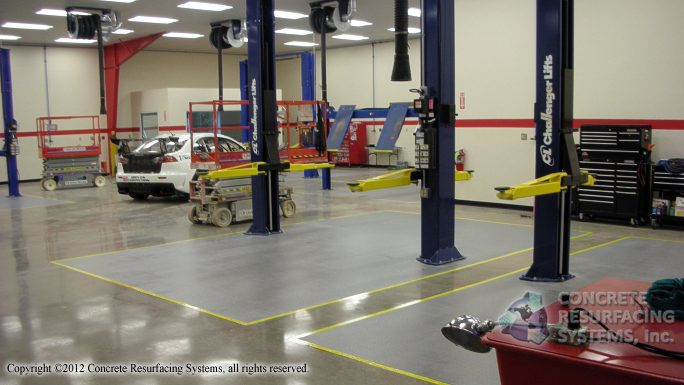 Below is an example of a color stained and polished concrete floors in the Barnstable Municipal Airport, Cape Cod, MA. This type of flooring system was chosen because it's durable and easy to maintain — even in high foot-traffic areas. Contact Concrete Resurfacing Systems for information and an estimate for polished concrete or concrete stained floor applied on your residential or commercial project.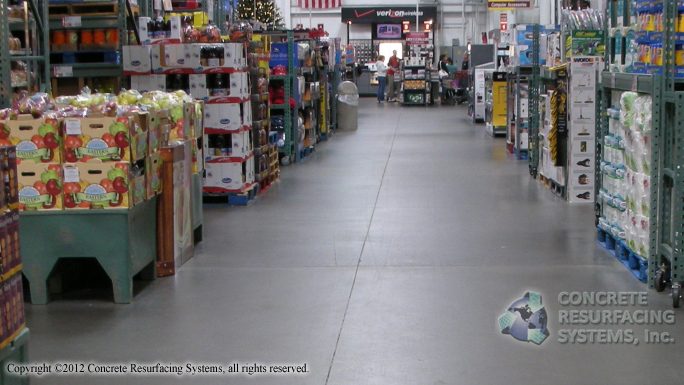 BJ's Wholesale Club, Home Depot, and many other high volume retailers use polished concrete floors in their stores to provide a low cost, neutral colored surface that's easy to maintain and will stand up to foot traffic as well as fork-lifts and other warehouse equipment.
Auto Repair Bay – shows combination of polished concrete flooring with epoxy floor marking.