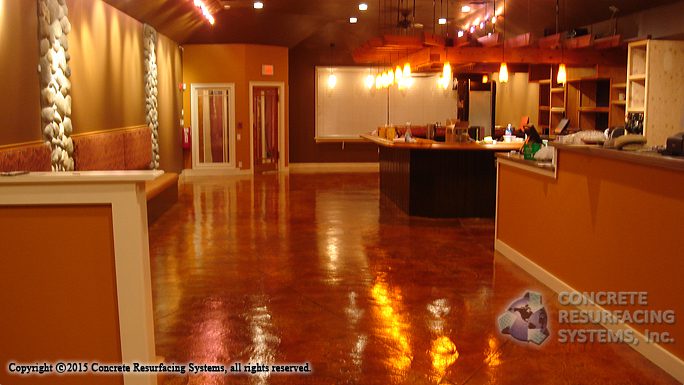 Concrete Stain / Acid Stain
Concrete stain or "acid staining" will change your dull, dusty, concrete slab into a beautiful, solid, durable floor that has the Old World warmth and charm of marble or ancient stonework.
Concrete Resurfacing Systems, Inc. can create an acid stained floor in your home or business. From basements and garages to pool decks and patios — to commercial flooring for retail stores and auto showrooms — anywhere you need a floor that will stand up to foot and vehicle traffic — a stained and sealed concrete floor is an economical, easy to maintain choice.
Acid Stain / Concrete Dye Color Charts
AmeriPolish® SureLock™ Dye Colors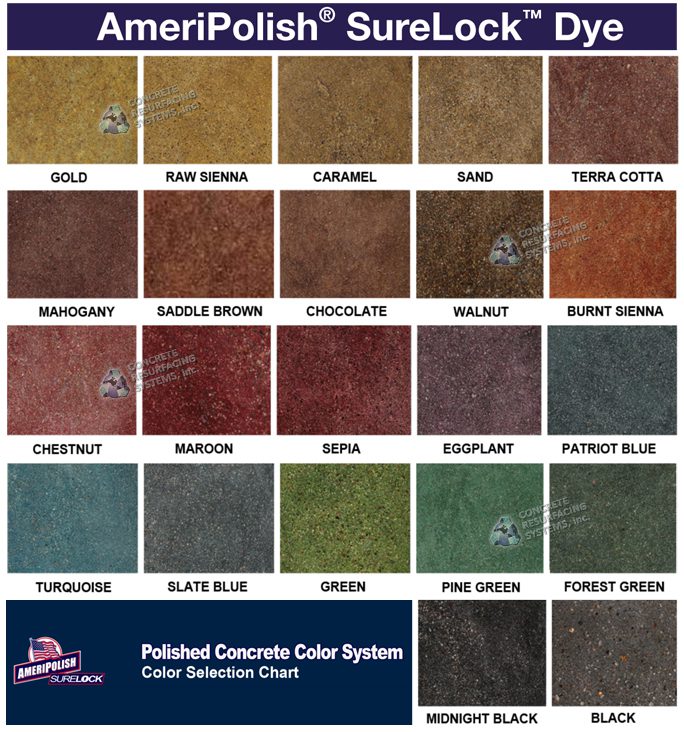 KEMIKO™ Acid Stain Color Chart
Malay Tan
concrete stain

Cola
concrete stain

Black
concrete stain

Aqua Blue
concrete stain
English Red
concrete stain

Golden Wheat
concrete stain

Green Lawn
concrete stain

Vintage Umber
concrete stain