Concrete Flooring Options

Epoxy Floor Coatings Color Chart
Garage Floor Paint?
Some people call it garage floor paint, the actual product is called an epoxy floor coating. Epoxy coatings come in a wide range of colors, (see color chart below). Epoxy coatings are used for automotive shop areas, warehouse floors even residential garage floors.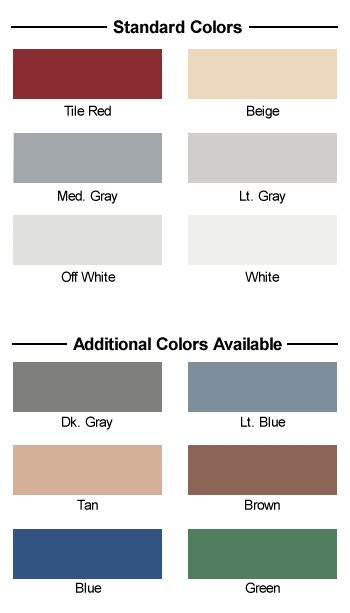 Epoxy Floor Coating Features:
Excellent abrasion resistance
Excellent color retention
100% solids
Resists most chemical stains
Solvent Free – No VOC's
Non-flammable
Epoxy Floor Coating is Recommended for:
Clean rooms
Laboratories
Chemical processing
Battery charging areas
Pickling and plating rooms
Food processing
Meat & poultry plants
Beverage plants
Breweries
Dairies
Animal housing
Loading docks
Ramps
Refineries
Waste treatment plants
Aircraft hangers
Correctional facilities
High traffic areas
Locker rooms
Showers
For pricing or additional information about these or other commercial / industrial concrete epoxy floor coating and decorative concrete resurfacing products, please contact us.
Torginal – Metallic Epoxy Color Chart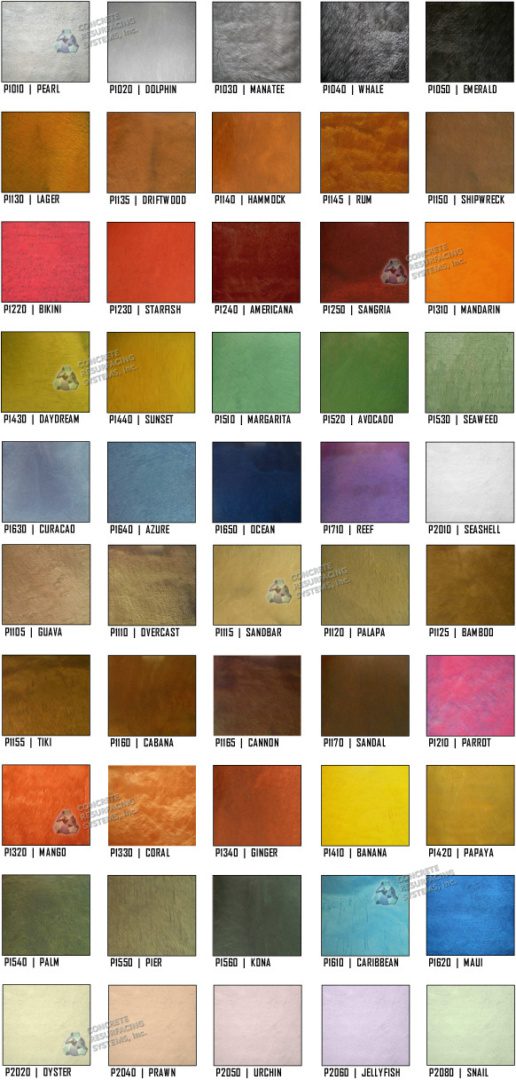 Elite Crete Systems – REFLECTOR™ Enhancer Color Chart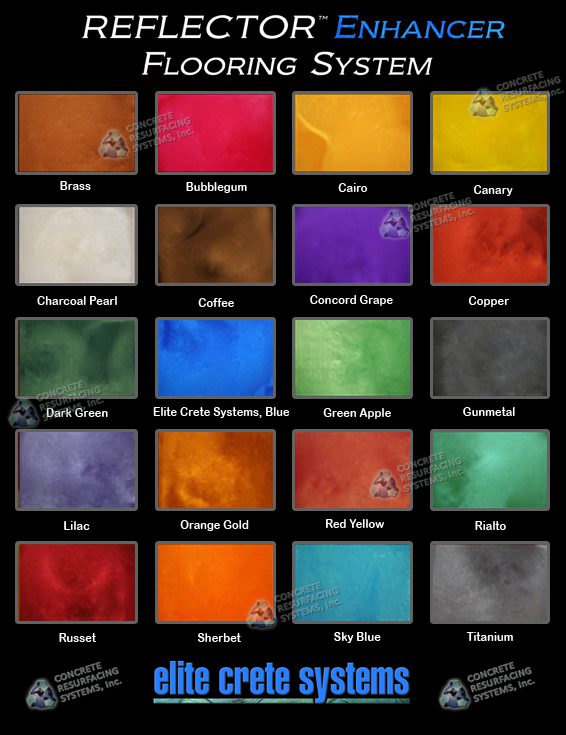 Acid Stain / Concrete Dye Color Charts
AmeriPolish® SureLock™ Dye Colors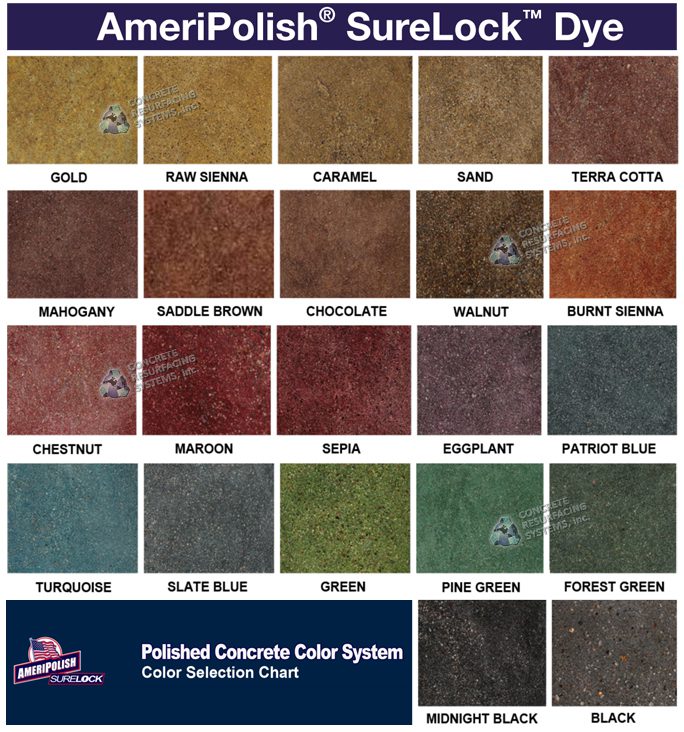 NEW! Stone Flake Epoxy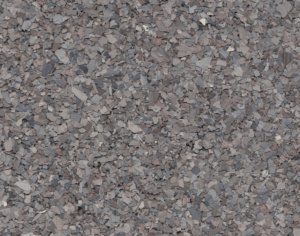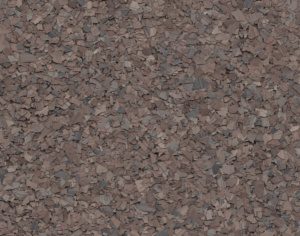 Toriginal Color Flakes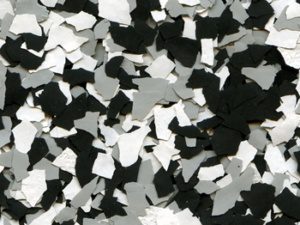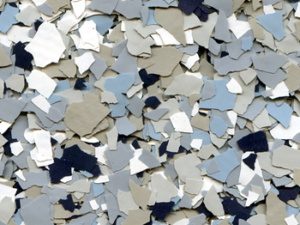 Torginol Color Flakes® Signature Blend Torginol Color Flakes® Signature Blend
B411, (1/4″ size) B506, (1/4″ size)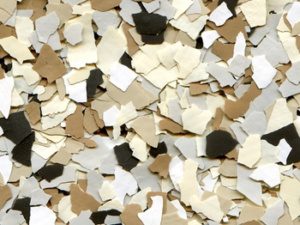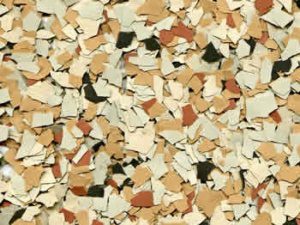 Torginol Color Flakes® Signature Blend Torginol Color Flakes® Signature Blend
B510, (1/4″ size) B615, (1/4″ size)
KEMIKO™ Acid Stain Color Chart
Malay Tan
concrete stain

Cola
concrete stain

Black
concrete stain

Aqua Blue
concrete stain
English Red
concrete stain

Golden Wheat
concrete stain

Green Lawn
concrete stain

Vintage Umber
concrete stain