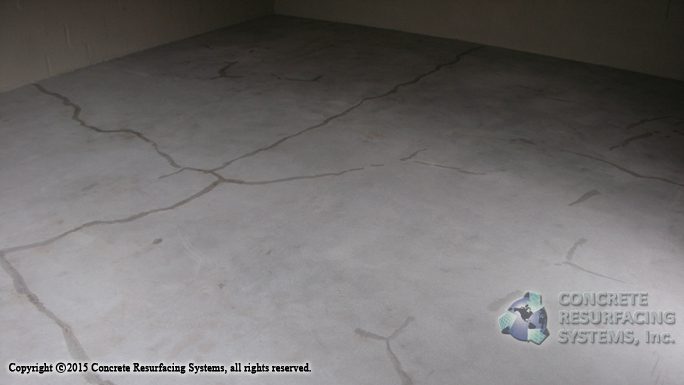 Step 1 – the first step in creating a metallic epoxy floor is to prep the concrete by grinding down any high spots, repairing and filling any cracks or low spots, and insuring the surface is clean, dust free and ready to accept the base coat.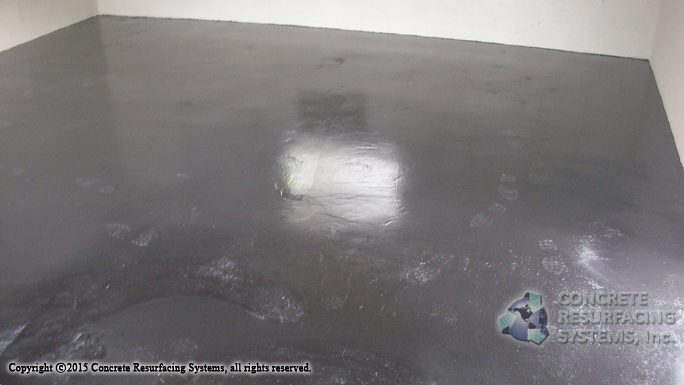 Step 2 – the second step is to apply an impervious base coat of epoxy primer.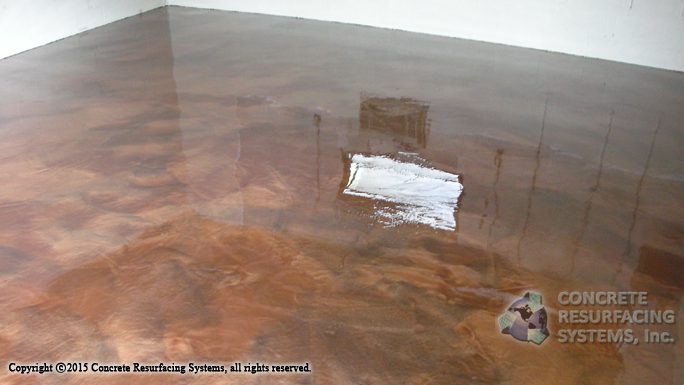 Step 3 – the final step is to apply the metallic epoxy top coat to achieve the desired effect.
The result is a seamless, solid epoxy floor, (unlike "floor paint" which air-dries to a solid with molecules which are closely packed, but not "connected"), epoxy resin when mixed with a hardener starts a polymeric thermosetting chemical reaction which cross links epoxy molecules to form a solid mass.